If you have any information about these crimes or any person(s) involved, you are urged to call Victoria Crime Stoppers at 572-4200 or submit a Web Tip. Tips can also be submitted via the P3tips app on you iPhone or Android device. You do not have to give your name. Crime Stoppers is completely Anonymous! If your tip leads to arrest or to charges being filed in a case you could be eligible for a cash reward!
Aggravated Robbery at Victoria Mall
February 27, 2020
STATUS
: SOLVED
***Update-Solved*** This case has been solved based on a tip received by Victoria Crime Stoppers earlier this year. If you submitted a tip on this case and have your tip ID, please call 572-4200 to see if your tip led to the resolution of this case. Your status can also be checked through the P3 Tips app or online if you submitted it that way.
On February 27, 2020 at approximately 8:40 pm, two subjects, a black man and a black woman, were caught stealing at a business in the Victoria Mall. When security confronted the pair, one of the subjects brandished a knife, threatening him. The subjects were able to escape from the store and left in a vehicle of unknown description.
---
Robbery on Laurent St.
January 28, 2020
STATUS
: SOLVED
On January 18, 2020, at approximately 6:25 am, an unknown man robbed a business on the 3100 Block of South Laurent St in Victoria, TX. The man entered the business and threatened to shoot employees if they did not give him money. The victims described the man as a black male wearing a black hoodie, a white t-shirt, black pants, and red and white shoes.
---
Drive by on John Stockbauer Dr
January 25, 2020
STATUS
: OPEN
On January 25, 2020 at approximately 11:00 pm, an unknown assailant shot multiple times at a man who was walking a dog near the 4300 Block of N John Stockbauer Dr. The shots came from inside a passing vehicle which sped away after the shots were fired.
---
Shooting On Lova Dr.
January 12, 2020
STATUS
: OPEN
On January 12, 2020, at approximately 8:35 pm, an unknown man shot another man on the 3100 block of Linda Dr., near Linda Dr. and Lova Dr. The victim, a resident of the area, was shot and then taken to a local hospital for treatment. The suspect was described as a clean-shaven Hispanic male, approximately 21 years old.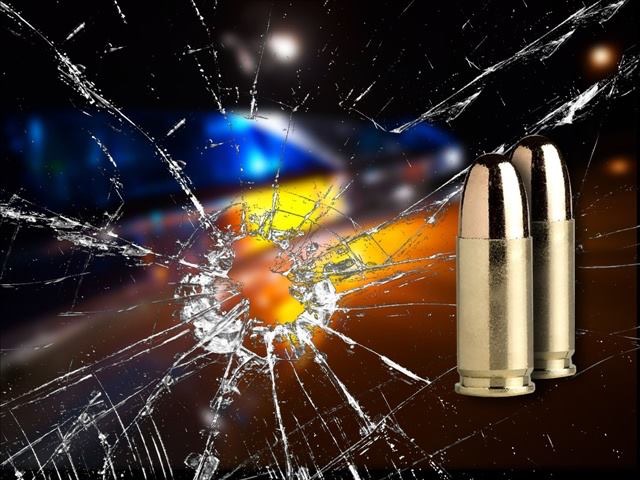 ---
Aggravatted Robbery
December 30, 2019
STATUS
: OPEN
On December 30, 2019, at approximately 3:20 am, an unknown man entered a business on the 2500 block of N. Ben Jordan St., displayed a firearm, and demanded money. Witnesses described the man as slender and approximately 5`08" to 5`09" and 140 lbs. He wore a black hoodie or jacket, light colored blue jeans, and gray shoes.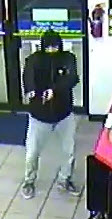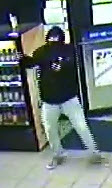 ---
Related Robberies?
December 22, 2019
STATUS
: ARRESTED
Victoria Crime Stoppers is looking for information regarding several robberies which occurred on Sunday, December 22, 2019.
The robberies occurred in the 5300 block of N Navarro St, the 100 block of Gunievere St, and the 1600 block of Mimosa Ave. A similar suspect, a slender male of dark complexion wearing a hoodie and shorts, was reported at all three burglaries along with an older dark red or maroon General Motors pickup. Investigators with the Victoria Police Department believe the robberies may be connected.

---
Motor Vehicle Theft
November 27, 2019
STATUS
: OPEN
On November 27, 2019, at about 11:50 am, a vehicle was stolen from a business on the 7100 block of N Navarro St. The vehicle, a tan 2014 Toyota Highlander, was later recovered in Cooke County and tied to several burglaries. Police are seeking to identify a thin male subject who was wearing a long sleeve shirt and ball cap in connection with this theft.
---
Burglary of Vehicle
October 28, 2019
STATUS
: OPEN
During the night, from October 28th to October 29th, several vehicles in the lot of a business on the 4500 block of N Navarro St were broken into. The suspect was wearing a black jacket and a yellow, collared shirt at the time of the offense, and was recorded by surveillance cameras at the location. The suspect climbed a fence at the location before going through vehicles and taking various items.
---
Hit and Run on Port Lavaca Hwy
October 06, 2019
STATUS
: OPEN
On October 6th at around 3:50 am, a vehicle was involved in a crash on the 2400 Block of Port Lavaca Dr. The vehicle left the scene and the driver did not stop to render aid to injured persons involved in the crash. Investigators believe the vehicle that left the scene is a gray 2015-2017 Hyundai Accent. The vehicle will have front driver's side damage.
---
Burglary of Building
September 17, 2019
STATUS
: OPEN
On September 17th, at around 3:30 am, a male and female subject on a motorcycle attempted to break into a business on the 1200 Block of N Moody St. The male subject pulled on door handles all around the closed business and appeared to tamper with the breaker box at the location. The subjects appear to be the same ones involved in some other incidents in nearby communities.
---
| | | |
| --- | --- | --- |
| Page 3 of 3 | 50 Records | Prev | Next |