If you have any information about these crimes or any person(s) involved, you are urged to call Crime Stoppers or submit a Web Tip.
Murder of Joshua Williams
November 04, 2018
STATUS
: OPEN
On November 4, 2018 at approximately 3:15 am, 24 year old Joshua Williams was murdered inside a home on the 1900 Block of E Guadalupe St.
---
Missing Person - Antonio Vela Jr.
June 15, 2017
STATUS
: OPEN
Victoria Crime Stoppers is requesting information regarding the disappearance of Antonio Vela Jr. It has been over four years since Vela disappeared, on June 15, 2017.
He was 36 years old, 5'9" and 175 lbs at the time of his disappearance. He was last seen at a local business. His vehicle was found outside the city limits of Victoria, in Victoria County, the next day.
---
Murder of Leroy Sanchez
October 04, 2015
On October 4th, 2015 at 7:31 PM officers responded to the 900 block of S Navarro St. in reference to a shooting. Officers located 22 year old Leroy Sanchez dead in a front yard at this location.
---
Hit and Run Death of Deanna Pagel
March 13, 2015
Victoria Crime Stoppers is requesting information in the hit and run death of Deanna Pagel.
Pagel's body was found on March 13, 2015 at approximately 5:20 am in the roadway on the 800 block of S. East St. Her injuries were consistent with being struck by a vehicle. Pagel was 52 years old at the time of her death. Pagel was also know as "White Girl Faye."
---
Murder of David Benitez
August 04, 2010
STATUS
: OPEN
On August 4, 2010 at about 3:30 am, David Benitez, a 49 year old man, was fatally stabbed. He was found at the end of a driveway on the 1200 Block of E Loma Vista St, bleeding heavily from multiple wounds. He was taken to a local hospital where he later died.
---
Murder of Walter Arnold Sr.
December 04, 2008
On December 04, 2008 at 08:08 am, Walter Arnold Sr. was found dead in his home at 701 Morning Glory Dr. He was 68 years old. Investigators with the Victoria Police Department believe this death is a murder and continue to investigate.
---
Murder of Robert Licerio
October 24, 2003
STATUS
: OPEN
On October 24, 2003, 15 year old Robert Licerio was shot and killed. He was in an apartment on the 3100 Block of Sam Houston Dr. at the time of the murder. Detective's with the Victoria Police Department continue to investigate Licerio's slaying.
---
Murder on 1300 Sam Houston Dr
July 30, 2003
STATUS
: OPEN
On July 30, 2003, officers investigated a stabbing. The victim had been taken to Citizens Medical Center from the 1300 block of Sam Houston Dr. The victim succumbed to his injuries. After the investigation, warrants for murder, were issued for Eduardo Dominguez and Ramiro Dominguez. Eduardo was 23 at the time of the offense and would now be 42 years old. Ramiro was 21 and would now be 40. They have ties to Mexico or Cuba. Their warrants are currently active.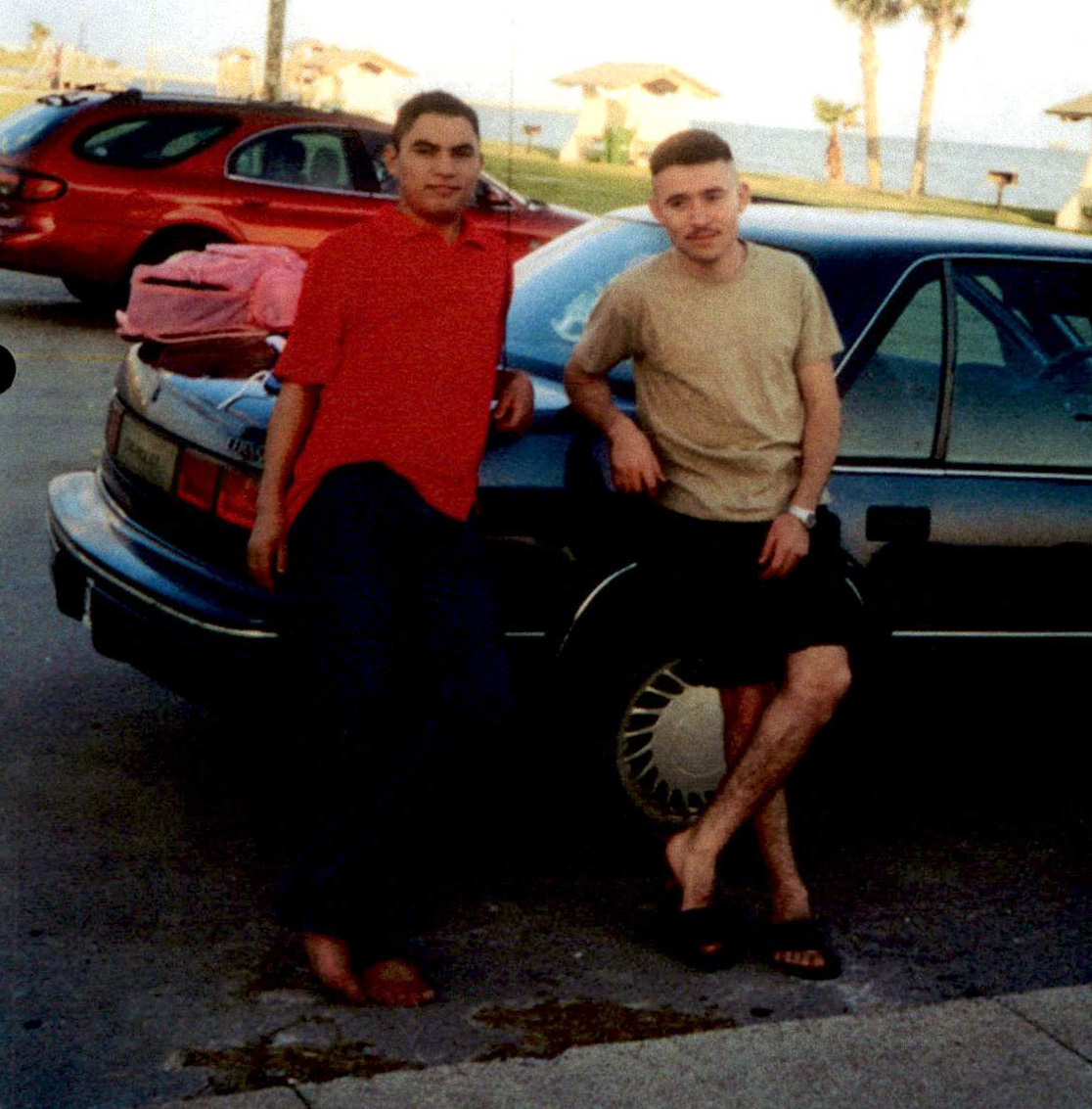 ---
Murder of Kennan Burden
November 12, 2002
On November 12, 2002 at 12:38 am, Kennan Burden was killed on the 100 block of East Basin St. He was 25 years old. The Victoria Police Department continues to investigate this murder and asks anyone with information about the death of Burden to contact Victoria Crime Stoppers.
---
Murder of Gerald Hadley
August 23, 2002
STATUS
: OPEN
On August 23 2002 at about 5:10 am, Victoria Police Department officers responded to Circle K, at the 4400 block of N Navarro, concerning a man down by the dumpster behind the location. The man was identified as 63 year old Gerald Samuel Hadley. Hadley was a white male who was homeless and had been severely beaten.
Hadley was transported to a local hospital for treatment. On July 14, 2003, after nearly a year in a coma, Hadley died as a result of the injuries he received during the aggravated assault. The charge at that time was upgraded to murder.
---
| | | |
| --- | --- | --- |
| Page 1 of 2 | 14 Records | Prev | Next |