If you have any information about these crimes or any person(s) involved, you are urged to call Crime Stoppers or submit a Web Tip.
Murder of John Godfrey
December 05, 1976
On December 5, 1976, John Lawrence Godfrey was reported missing by his family. His vehicle, a bluish green station wagon was found later that day on the 300 block of E South St. Two days later, at approximately 10:20 am, Godfrey's body was located on Hiller Rd. His death was ruled a homicide.
---
Murder of Eloise Watson
June 23, 1976
STATUS
: OPEN
On June 23, 1976, the body of Eloise Watson was discovered in an apartment on the 200 Block of E Commercial St. Watson, an 84 year old white female, had last been seen alive approximately 4 days prior by tenants of the apartment building. An autopsy confirmed Watson had been murdered.
*Pictures courtesy of Victoria Advocate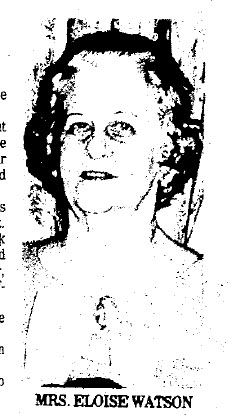 ---
Murder of Sam Towell
January 08, 1973
STATUS
: OPEN
On January 8, 1973, at approximately 7:05 pm, an unknown assailant attempted to rob Sam Towell at his business on the 100 Block of E Water St. Towell died later that evening at Detar Hospital, succumbing to injuries sustained during the robbery.
*Pictures courtesy of the Victoria Advocate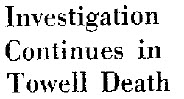 ---
Murder of Lynn Holeman Dean
October 21, 1970
STATUS
: OPEN
On October 21, 1970, at approximately 1:00 pm, Lynn Holeman Dean was found dead at a liquor store on the 2300 Block of Port Lavaca Dr. Officers with the Victoria Police Department discovered her body while investigating a robbery of the store. Dean was a 24 year old white female who worked at the store.
*Pictures courtesy of the Victoria Advocate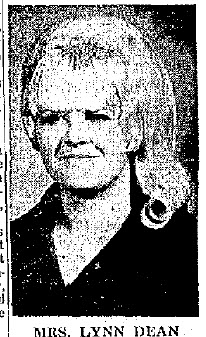 ---
| | | |
| --- | --- | --- |
| Page 2 of 2 | 14 Records | Prev | Next |